Opinion
Understanding the nuances of mental health are key for COVID-19 recovery
The 2022-23 State Budget showed a clear indication that New York policymakers have been paying attention to concerns levied by health care providers during the pandemic, but more must be done.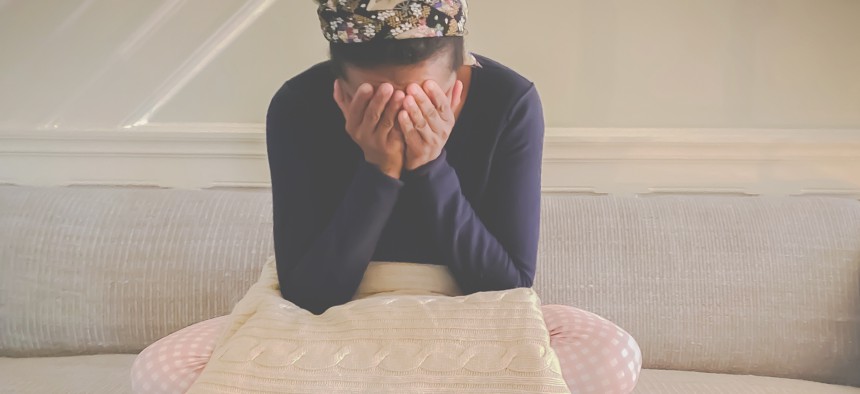 Over the past two years, New Yorkers have had to withstand feelings of uncertainty, disconnectedness, and in some cases outright trauma, caused by the COVID-19 pandemic.
In May 2020, the New York State Health Foundation found that 35% of New Yorkers reported symptoms of anxiety and depression, two to three times the rate reported prior to the pandemic. In February 2021, that number rose to 40%, before declining to 32% in May 2021. The World Health Organization estimated a 25% increase in the global prevalence of anxiety and depression during the same period. 
The pandemic forced people to contend with mental health in a way they hadn't previously, including both patients who faced new challenges, and providers who often had to learn to deliver services in new, more creative ways. That was also true for state policymakers, who in many cases have come to take a more nuanced and focused approach to mental health care policy. Nowhere is this clearer than in the bills passed during this year's legislative session. 
While many people have faced mental health issues during the pandemic, healthcare professionals have identified the needs of some groups as especially critical, including isolated seniors and children, overwhelmed first responders, individuals impacted by the psychological effects of racism and systemic disparities, and people experiencing the link between mental health and substance abuse. 
The 2022-23 State Budget showed a clear indication that New York policymakers have been paying attention to concerns levied by health care providers. Bills were passed that require commercial health insurers to cover outpatient care provided by a mental health practitioner, make care and services provided by licensed mental health counselors and marriage and family therapists eligible for coverage under the Medicaid program, and to prohibit the application of fail-first or step therapy protocols to coverage for the diagnosis and treatment of mental health conditions.
On June 22, state Attorney General Letitia James initiated a series of public hearings to examine the accessibility of mental health care for New Yorkers with serious mental illness. Advocates from across the state attended, identifying a variety of barriers to mental health care access, stemming from the effects of isolation and depression caused by the pandemic, as well as a reduction in mental health resources that were redirected to more immediate COVID-19 response efforts.
At the attorney general's hearing, state Sen. Gustavo Rivera, chairman of the committee on health, and others spoke eloquently about the disparate impact that the pandemic has had on communities of color, as well as the disparate impact faced by the elderly, children, and people in rural areas whose access to health care services is limited by geography and economic status as much as, or even more so, than the poorest city residents. Here, too, the Legislature responded, by passing legislation establishing a maternal mental health workgroup, and establishing a temporary commission to study aging in place in mental health housing. 
All of this suggests that state officials recognize the magnitude of New York's current mental health crisis – and more importantly, they seem to also recognize that pandemic-related mental health issues do not affect everyone equally. 
But more can and should be done. It is imperative that future initiatives be targeted toward the groups most in need of assistance, such as children, the elderly, and communities of color. 
For instance, we have only just begun to understand the full impact of the pandemic on children whose mental, emotional, and social development is occurring during this time of unrest. Initial reports suggest that they will understandably be affected even more severely than adults. Researchers have also indicated that suicide rates have increased considerably among children and adolescents, particularly among Black children and adolescents (with Black girls seeing the sharpest increase).
A targeted deployment of state resources is essential to ensure we fully understand – and can respond to – these effects.  This is important not only as a matter of public health; it is also crucial to our economic recovery, at a time when we need as many people as possible to return to the workforce.
The good news is that success is achievable. Key decision makers have already identified the problems impacting New Yorkers' mental health – all that is required now is identifying the best solutions to address these problems, and the political will to devote the resources necessary to implement those solutions.