Immigration
Editor's Note: Migrants arriving in NYC deserve their day in court
Nonprofits working with the new arrivals have received hundreds of improperly addressed asylum hearing notices.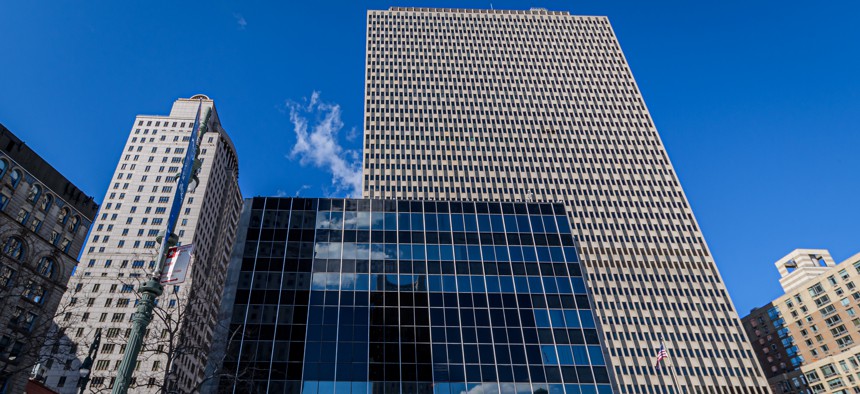 Two summers ago, I participated in an investigative project for Documented, the New York City-based immigration news site, which had reporters observe the federal immigration courts in Manhattan every day for three months. In each of these administrative hearings, a U.S. Department of Homeland Security lawyer presided as judge and another one of the agency's attorneys represented the government. Migrants, often without a lawyer, appeared to answer why they should be allowed to stay in the U.S. Case after case, I heard names called for migrants who were no-shows.
The government, according to immigration lawyers, will send asylum hearing notices to the addresses migrants gave upon their initial intake with immigration officials, but often those addresses were temporary or no longer good by the time the notifications arrived. When the hearing date comes and a migrant fails to show, the government can start deportation proceedings without the migrant even knowing it. They essentially could lose their day in court, all due to a lack of a follow-up.
Catholic Charities and other nonprofits that work with migrants last week reported receiving hundreds of improperly addressed asylum hearing notices and without explanation, as the city has seen an influx of migrants, including those that have been bused from Texas by Gov. Greg Abbott, who is protesting President Joe Biden's immigration policies. If the notices turn out to be for these recent arrivals, their chances for deportation may have increased. If New York City is going to welcome these migrants with open arms, then it needs to ensure they are given their due process for seeking asylum. Otherwise, the perilous trek they made to the U.S. may have been in vain.