Fundraising
Attracting the best fundraising candidate in a competitive talent market
Here's how to approach the best recruits in a post-COVID-19 working environment.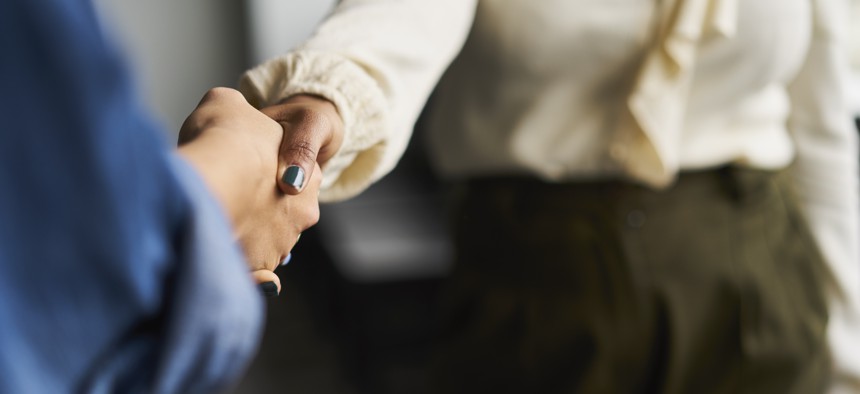 In our work with nonprofit organizations, we are directly witnessing how COVID-19 and other factors have changed the fundraising landscape and reduced the availability of development talent, which is making the candidate market highly competitive. Having a clear view of the market, what candidates will be asking right at the beginning of the recruitment process, and the areas to emphasize about your organization will strengthen your ability to land the top-tier candidates that every organization is pursuing.
Nonprofit organizations are struggling to generate pools of high-quality candidates for fundraising roles – and within that pool, an acceptable level of diversity – even though these organizations' missions and work are exemplary and attractive to accomplished fundraisers.
However, it is a candidate's market today. While prospective, high-quality talent are more open to moving to a new opportunity than they were when COVID-19 was at its peak, they also know that the dearth of candidates provide an advantage that allows them to be more selective about if – and where – they choose to practice their skills.
Knowing the strength of their position, candidates are asking tough questions and setting demands in the recruitment and interview process, and therefore, you need to be prepared to make the best first impression possible when presenting your organization and the fundraising position.
Here's a closer look at approaches that can help you successfully find the best candidates in a post-COVID-19 job market.. 
What candidates are seeking 
High-level candidates are likely enjoying a high level of work-from-home flexibility in their current position and want to keep it that way. We find that candidates are sometimes most interested in an organization's hybrid work policies and flexibility and may be put off by organizations requiring more rigidity. 
Salary and benefits will come up early in your conversation
Candidates in the past may not have jumped right into the salary and benefits conversation. But today, that hesitancy is gone, and candidates will ask very soon – if not in the first conversation – about those "delicate" things like salary and benefits.
Candidates will kick your tires
Qualified candidates are also not shy about knowing what they may be in for at your organization. They could do some investigating, like reading your I-990s and looking up whom they will be reporting to and working with. During the initial interview, they may also want to know about the organization chart, the various positions in the development department, budgets, and other details. Candidates may be frank with questions around the competency of the current development team, if they will have to "clean house" and rebuild the department, and your organization's plan for retaining and developing staff. 
Be prepared for their questions and frank conversations
As we say above, candidates are now more emboldened to ask blunt questions in the first conversation. To make the interview process go as well as possible, you will want to have solid answers ready for these questions and know ahead of time what things you will negotiate on and those you will not. Some  areas to have thought through before the interview are:
Your work-from-home policy
Salary and benefits
The skills and competencies of your current development team
What is expected or needed in terms of expanding the development team or overhauling it
Why the position is vacant
Your organization's financial situation and the development budget
Highlight your brand
Aside from salary and in-office flexibility, candidates are looking for organizations with strong and defined brands. A nonprofit brand has three interdependent sub-brands: the institutional brand the public knows, the philanthropic brand that makes you successful at fundraising, and the employer brand that reflects your culture, cache, and mission as a great place to work. It is essential to develop persuasive messaging around these sub-brands and utilize it in candidate interviews and in places that candidates look, such as your website and LinkedIn company page.
Big or small, sell your organization on its size
Whether a big or small organization, your nonprofit may appeal to candidates you want because they believe its size will contribute to their professional growth. Being ready to emphasize the benefits of your organization's size will help encourage candidates to consider you further. If you are a smaller organization, candidates may see the appeal of being a big fish in a small pond, aiding their ability to grow as well as having access to leadership. A big organization can be appealing because of the volume of donations, having a higher profile and geographical footprint, and the larger well-trained fundraising team operating at a grander scale.
Even though it may not feel this way, there are currently high-quality fundraising candidates out there who can be convinced to join your organization. By being prepared with answers to tough questions and developing strong, persuasive messaging about your organization, you can successfully land the talent everyone's after.