Nonprofits
Editor's Note: Missing the 9/11 Tribute Museum
The museum's location in lower Manhattan was closed just about a month before this year's observance of the 9/11 terrorist attacks.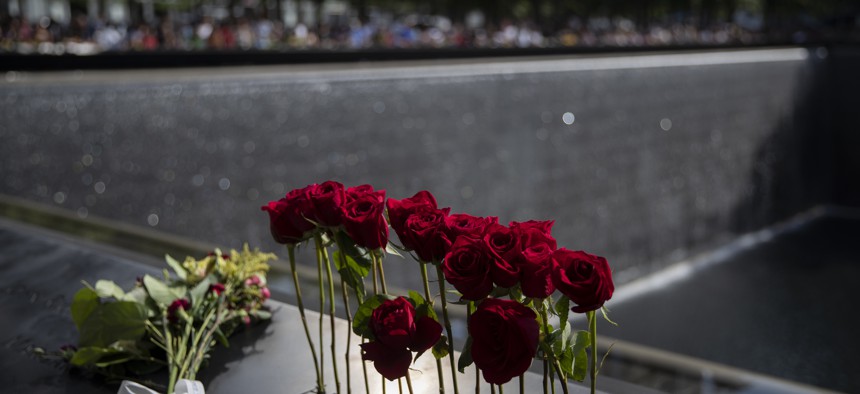 Leading up to this year's observance of the 9/11 terrorist attacks was the closing of the 9/11 Tribute Museum just south of the World Trade Center site. I wish I had visited the space, but after reporting on this tragic event, I found myself hesitating. I also have not yet visited the nearby 9/11 Memorial Museum.
The 9/11 Tribute Museum is now online only. The museum had been in its physical location since 2017, and, aside from its exhibits, it was best known for its walking tours and discussions led by survivors and family members. It had been averaging 300,000 visitors annually before the COVID-19 pandemic. However, the shutdown took its toll on the museum, reducing the number of annual visitors to about 26,000 in 2021. "It's really unfortunate, the overhead of the space we occupy is really unsustainable," museum co-founder Jennifer Adams-Webb told the Daily News last month before the closure.
Many of the museum's exhibits will be displayed at the New York State Museum in Albany, and others are going to smaller venues. Photos are being returned to more than 500 people who lost someone in the attacks. I've interviewed family members and friends who covet these images, and the emotions are hard to process for all, including me. That's why I shied away from visiting the museum. Now with the museum gone, I find myself regretting that I didn't push myself. It was an opportunity to honor, and to always remember.
Ralph R. Ortega is the Editor-in-Chief of City & State NY and New York Nonprofit Media.
NEXT STORY: Anatomy of an apology