Nonprofits
Opinion: Funding safety net hospitals must be a priority in next legislative session
With budget season approaching, Albany should prioritize creating a sustainable and equitable payment structure for these institutions.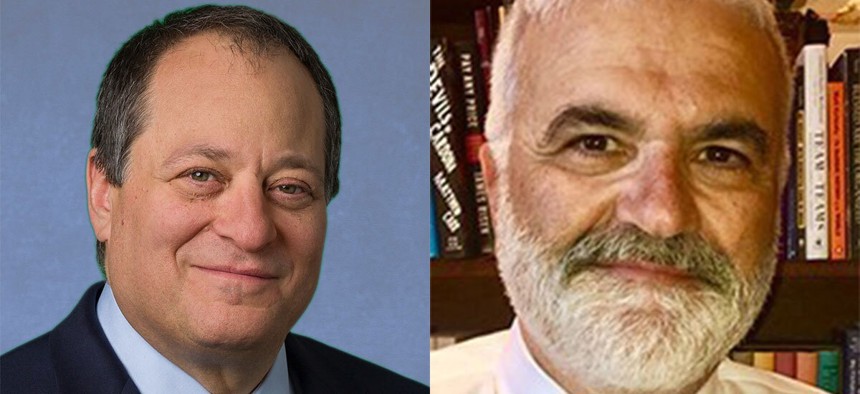 As we enter into the third year of the COVID-19 pandemic, healthcare workers in New York City and across the country once again find themselves distressed, only this time, it's not just COVID-19 cases that are surging. In recent weeks, the nation's hospitals have been grappling with a "tridemic" – a convergence of spikes of new strains of COVID-19, influenza, and respiratory syncytial virus cases. With the early start of flu season, slowly rising COVID-19 cases, and an unexpected rise in RSV cases, hospitals are dealing with an influx of patients. What's more, over 330,000 physicians, nurses, and other clinical staff left the workforce in 2021, compounding the national healthcare workforce shortage and adding to the long list of challenges the industry is currently facing. These pressures are particularly acute for New York's safety net hospitals and Albany must act now to ensure these hospitals and the communities they serve are not left behind.
If the early days of the pandemic taught us anything, it was that historically marginalized communities across the city, the majority of which are comprised mostly of people of color, are disproportionately affected by public health crises due to longstanding health and economic disparities. Never has it been more urgent to ensure all New Yorkers, no matter their zip code, have equal access to quality healthcare. And New York's public and independent safety net hospitals – which predominantly serve and are located in low-income communities with high volumes of Medicaid and uninsured patients – get the funding they need to continue providing services.
In New York, Medicaid only reimburses hospitals 61 cents for every $1 spent on patient care due to Medicaid reimbursement rates being frozen since 2008 while the cost of care rises.  Because the vast majority of patients at safety net hospitals are covered by Medicaid, this disparity has resulted in low and sometimes even negative operating margins. Other hospitals that serve wealthier communities with large numbers of privately insured patients can make up for this loss. But for safety net hospitals, the underfunding created by outdated Medicaid rates doesn't allow us to generate capital that can be used to address short-term needs, such as buying COVID-19 supplies, and long-term needs like addressing aging infrastructure and investing in programs aimed at preventing hospitalizations for common illnesses such as uncontrolled diabetes and heart disease. 
For far too long, this inadequate reimbursement structure has left safety net hospitals strapped for cash. We often find ourselves needing to choose between investing in the latest technology needed to equitably care for our patients and updating our units to reflect our commitment to and respect for our patients. Despite these challenges, our doctors, nurses, and hospital staff continue to work their hardest to provide the best possible care.
As the state has not increased Medicaid rates since 2008, safety net hospitals are on the brink if Albany doesn't act now. We thank Gov. Hochul and the Legislature for recognizing the importance of safety net hospitals, but they must go further to right this historic wrong created by the governor's predecessors. If long-term investments are not made, the health of many New Yorkers will hang in the balance. With the budget season upon us, it is incumbent upon those in leadership to create a sustainable and equitable payment structure so that safety net hospitals can continue investing in patient care and their communities rather than constantly worrying about how much cash we have on hand. 
Despite the numerous challenges already facing health care providers, and now exacerbated by a "tridemic," we continue to go above and beyond to find ways to continue providing the highest quality of care for every patient that enters our facilities. But with inflation on the rise and the cost of providing health care increasing by the day, any further delay to modernize Medicaid reimbursement rates will only surely accelerate a downward spiral for New York's safety net hospitals, leading to direct harm to our vibrant communities. Gov. Hochul, the time is now to make your mark. Never has it been more important to make New York's inadequate and unequal health care system more accessible, equitable, and proactive.