Housing
Opinion: Further reforms needed to keep discrimination out of Long Island housing
Nonprofit watchdog Housing Rights Initiative found that despite multiple efforts to protect the use of Section 8 vouchers, barriers for prospective tenants persist.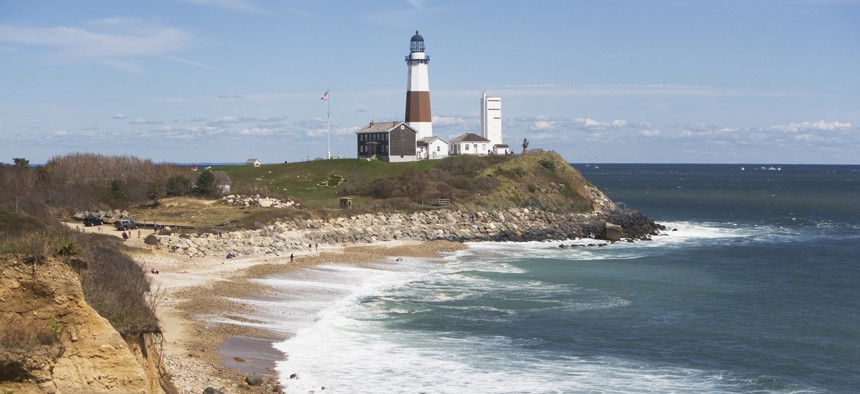 In 2019, Newsday published an investigation which uncovered rampant housing discrimination in the Long Island real estate industry against minority homebuyers. These findings demonstrated Long Island's tumultuous past with housing discrimination. While New York State has taken significant steps to improve inclusivity in housing since Newsday's investigation, including major legislative reforms passed in Albany, discrimination is still alive and well in Long Island.
Long Island has a troubling history in ensuring its residents have equal access to housing. This can especially be seen in the real estate industry's rampant refusal to rent to tenants who are trying to use their Section 8 voucher to help pay for rent.
In 2020, Housing Rights Initiative trained and equipped undercover investigators, including myself, to look into brokers and landlords in Long Island whose apartments fell within the Section 8 voucher limits. Throughout our investigation, we uncovered varying forms of voucher discrimination ranging from explicit denials to covert methods of discrimination. In one example call, a broker told our tester vouchers were "absolutely not" accepted. Whether overt or covert, what remained true in every case was the fact that brokers and landlords have systematically placed barriers on low-income voucher holders from accessing housing.
    Housing vouchers are not just an important lifeline for low-income renters, but are also fiscally beneficial for society at large. Vouchers reduce the enormous costs of homelessness by reducing the costs of our shelter system, law enforcement system, social service system, legal system, foster care system, and various other economic impacts. Ensuring that vouchers work is not just morally responsible, it is fiscally responsible. 
Despite multiple reforms to protect voucher holders, brokers and landlords continue to place barriers for these prospective tenants, including those with Section 8 housing vouchers. This type of discrimination hurts working class families and taxpayers.
In New York State, it is illegal for brokers and landlords to discriminate against Section 8 voucher holders. Unfortunately, our findings show that some real estate companies in Long Island have no interest in following the law. This leads to the troubling realization that Long Island's history of housing discrimination against minority homebuyers may directly correlate with their discrimination of voucher holders, which disproportionately impacts children, seniors, and people of color.  
    New York State leaders are aware of the rampant housing voucher discrimination occurring throughout the state, yet many allow it to continue unabated. We need legislative leaders in Albany to step up and make sure that the laws they passed to protect voucher holders are actually working. The state has extensive resources to launch sweeping investigations into discrimination. What we need is robust and systematic government enforcement. 
Our investigation in Long Island is just another step in a series of investigations we have done in combating voucher discrimination throughout New York State. Some of our previous investigations have resulted in major lawsuits, including one against 88 real estate companies and brokers in New York City, and a more recent one against 124 brokers and landlords in New York City.
    Housing vouchers are critical tools for hundreds of thousands of New Yorkers. We are in a rental crisis, and the state is becoming more and more unaffordable for everyday Long Islanders. Families need homes, and vouchers allow them to have safe and secure housing, while reducing the cost of homelessness for taxpayers.