Opinion
Opinion: Jails cannot fix our mental health care crisis
Here's a list of proven solutions that offer more effective results through community-based resources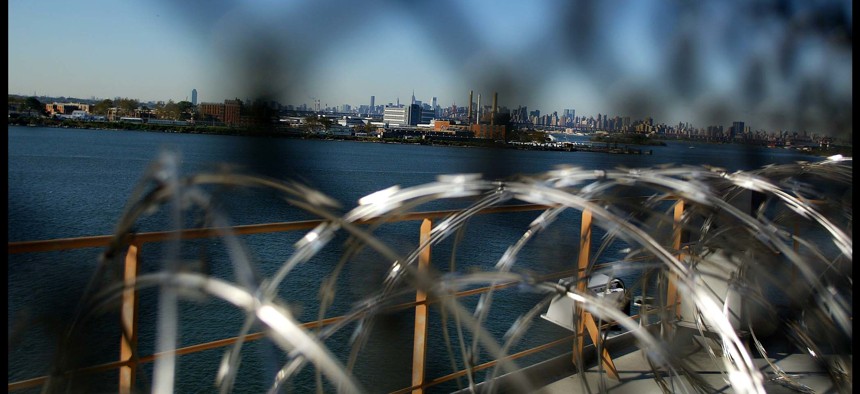 During Mental Health Awareness Month in May, we saw both an outpouring of social media posts celebrating mental health education efforts and the tragic killing of a New Yorker experiencing a mental health crisis. Jordan Neely's tragic and preventable death should fortify our collective commitment to rethink public safety as an important aspect of mental health care and prioritize the affirmative investments that actually make us safer – like housing and mental health services – over incarceration and criminalization.
While some have attempted to vilify Jordan Neely as dangerous by highlighting his interactions with the criminal justice system and his mental health struggles, in reality, research shows individuals living with a mental illness are more likely to be victims of a violent crime than commit a violent offense. In addition, people diagnosed with mental health issues are vastly overrepresented in jails and prisons; 20% of Americans are living with a mental illness, yet 41% of all incarcerated people in state and federal prisons have a history of mental illness. In New York State, 3.7% of residents have a serious mental illness, yet nearly 20% of women and 10% of men entering New York jails have a serious mental illness.
Jails are not primary care facilities but due to a decades-long lack of investment in community-based mental health resources, that's what they have become for people living with mental illness. Because of this policy failure, and lack of safe options for people experiencing a mental health crisis, police are left to handle mental health emergencies, and Rikers Island  has become the largest psychiatric service provider in New York. Nearly 52% of individuals incarcerated at the facility have a mental illness and 20% are classified as having a serious mental illness. Incarceration is not a viable solution to keeping our communities safe or healthy. In fact, pretrial detention can increase the likelihood of future contact with the criminal justice system, and incarceration has been shown to trigger or worsen mental illness symptoms.
We must take steps to ensure that quality, culturally competent mental health care is accessible before a crisis takes place. New Yorkers in all parts of our state deserve to access a quality, well-trained mental health system so that they can receive the care they need before more significant treatment may become necessary.
If we are serious about making communities safe we must include all community members, and rethink how we respond to individuals experiencing a mental health crisis. Too often, rather than being seen as people that need support and care, Neely and other Black New Yorkers with serious mental illness are ignored and excluded from conversations about improving public safety. Neely was a young man who was killed when he was in need of care, yet the immediate response of the NYPD was to assume his death was the necessary consequence of a good samaritan's actions. That treatment makes clear: our policing systems are designed to treat Black men and people in mental health emergencies as threats, not care for them. Look no further than the tragedy that took place when police arrived on scene during Daniel Prude's mental health crisis in March 2020 – the lack of a trained, compassionate response resulted in Prude's death one week later. By creating an evidence-based definition of public safety that recognizes our shared humanity and needs, we can shift away from failed and expensive policies that criminalize poverty and mental illness, and move towards prioritizing investments in proven policies that have been shown to keep communities safe. A compelling body of research has proven that we can make communities safer by investing in people and the services they need to live healthy lives. One study in particular found that Medicaid expansion led to fewer arrests. Evidence from across the country has demonstrated that access to office-based mental health care, government-funded mental health care, and affordable housing reduces crime and incarceration rates. Supportive housing in particular has been demonstrated as an effective way to provide housing and mental health services, while also reducing contact with the criminal justice system. The evidence is clear–building safer communities means investing in the people who live in those communities. 
Increasing mass incarceration and criminalizing mental health crises will not increase public safety in any community in New York State. Passing people first legislation –  like Daniel's Law and Treatment Not Jails which transform the way we respond to individuals having mental health emergencies – is how we advance public safety, and build stronger communities where all New Yorkers feel safe and supported.