Nonprofits
LinkNYC to spotlight nonprofit PSAs
The internet kiosks will feature public service announcements from local providers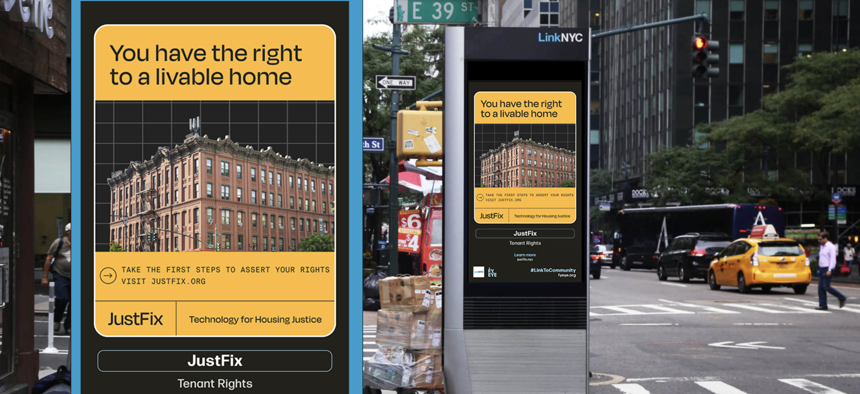 Spreading the word about programs and resources has been a long-time barrier for nonprofit organizations. That's why LinkNYC and F.Y. EYE are partnering  with New York City providers to remove the challenges of delivering public information. 
F.Y. EYE is a not for profit dedicated to building public knowledge about nonprofit resources throughout New York City.  The organization currently has several programs through which nonprofits can share their Public Service Announcements. A partnership with LinkNYC, which operates public information kiosks that also deliver free WiFi, is the newest.
The partnership allows nonprofits to submit PSAs directly to F.Y. EYE, and if chosen, they will be featured across the organization's network, including the LinkNYC kiosks all throughout New York City.  
According to the executive director of F.Y. EYE Christina Daigneault, the new program is extremely effective. "The number of impressions that each PSA would receive was about 2 million from all of our digital screens with nonprofit partners across the city. And now with LinkNYC, it's over 47 million impressions." 
For nonprofits, this wide broadcast is extremely important. "They have a way to get their critically important messages out that provides services and  resources that empower New Yorkers, and they can get it out into an even larger network." said Daigneault.
PSAs on the network must promote services, important information or resources to the public. PSAs for funding campaigns and one day events are not eligible. 
Interested nonprofits can submit their PSAs directly to F.Y. EYE through the submission link on their website for consideration. Current PSAs are available for viewing on the website as well in the