Personality
Tech nonprofit celebrates 10 years of providing educational programming to marginalized girls and non-binary students
Through its vast national and global programming, Girls Who Code aims to close the gender gap among entry-level tech jobs by 2030.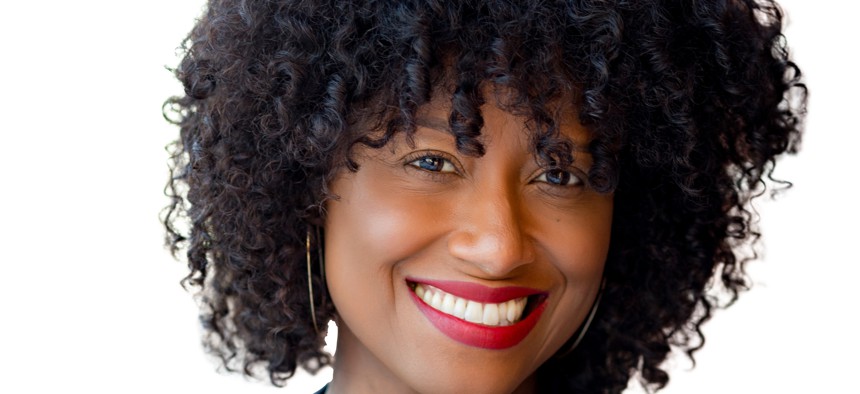 As Girls Who Code celebrates 10 years of providing technology education to nearly 500,000 girls and non-binary students from primarily from low-income and marginalized backgrounds, the nonprofit reflects on the impact it's made in helping close the gender gap in the tech industry. 
Founded by tech advocate Reshma Saujani in 2012, Girls Who Code aims to increase the number of women in the tech industry, notably in computer science, through skill-building programs for young women and non-binary individuals. Girls Who Code  runs a wide range of educational programs for elementary to high school students. From their Summer Immersion Program, Campus Program, After school Clubs, and their New York Times best-selling Penguin 13-book series, Girls Who Code aims to close the gender gap among new entry-level tech jobs by 2030. 
Having successfully expanded their programming throughout the United States, New York-based Girls Who Code now reaches a global audience of nearly 500 million students, thanks to the virtual expansion of their programming during the COVID-19 pandemic. Through their virtual Summer Immersion Program, Self-Paced Program launched in 2021, virtual after-school clubs and free, downloadable "Code@Home" activities, their teaching methods can now be accessed anywhere in the world. 
An outspoken advocate for increased and equitable access to early tech education, Girls Who Code helped influence key legislation, impacting educational landscapes across the U.S. In March of 2020, Indiana Gov. Eric Halcombe signed SB 295, an education bill which included an amendment from Girls Who Code to close the growing gender gap in K-12 computer science in Indiana. This was followed by an initiative in Kentucky, when in April of 2020 Gov. Andy Beshear signed SB 193, to encourage the participation of girls into K-12 computer science. 
NYN Media spoke to Girls Who Code CEO Tarika Barret to learn more about the nonprofit's achievements in expanding tech opportunities for young girls and non-binary individuals of color, who hail from predominantly marginalized communities. 
This interview has been edited for length and clarity. 
As Girls Who Code celebrates nearly 10 years this year, how has your organization impacted the tech industry since its conception in 2012?
We're beyond excited that we've been doing this for 10 years, we've actually reached 500,000 students with our programming, 115,000 of whom are college and workforce age, women and non-binary students. Our impact has been outsized and we've frankly built the pipeline. These numbers underscore how much reach we've had and what we've exposed to our students so they may obtain exciting potential pathways into tech. Our mission is very much about closing the gender gap in new entry-level tech jobs by 2030, which is about creating a tech industry that's actually representative of the diverse world we live in today and improving the lives of our most marginalized students. The landscape that we're facing right now is that roughly only about 26% of computing jobs are held by women. And when you look at black and LatinX women, the numbers are abysmal, only 5%. And so, the work that we've done to teach girls computer science and get them excited about that changes the face of who belongs in Tech. So it's about helping marginalized communities persist in the field and pursue tech jobs, and become the ones who critically think about tech and the social issues that they're passionate about. 
Why is it so crucial to diversify the field of tech by including the work of marginalized groups in this industry?
We have so many examples of tech that hasn't met the needs of our diverse communities in the ways it should. You have real life examples of instances where when you don't have representation, the tech that we continue to build and use, falls short of our expectations of what we need as a society. And the more that we gain these diverse perspectives, the stronger our tech will be and the more it will actually meet our needs. We all have to be deeply committed to making sure that we create these more equitable workplaces and we also need to shift the conversation to make sure that companies are thinking about issues concerning academic credentialing and policies that allow folks to actually thrive. Now that we have 115,000 college and workforce age young women and non-binary students, our workforce programming has been fantastic, including things like our hiring summits and our work prep internship programs, we think these are really changing the conversation.
How do large-scale campaigns help make coding more accessible and mainstream to the next generation of female tech students?
I finally gained credibility with my teenage kids when we launched a campaign with Doja Cat to design and launch the world's first ever codable music video. And so much of that was making our community see that you can bring your passion, creativity and ingenuity to technology, which was really dynamic and engaging. I think we can't ever minimize the impact that these campaigns have in changing the conversation. We've managed through these cultural changes and marketing campaigns and advocacy efforts, to generate 13 billion engagements, globally. These culture campaigns where a little girl can see herself reflected back as a technologist has tremendous power. 
How did Girls Who Code respond to the pandemic and its various challenges?
It was such a difficult time for so many organizations and like other nonprofits who had direct service programs, we felt ourselves regrouping to meet the needs of our students and we immediately understood the best practices around digital learning, which ended up building the foundation of our summer immersion program. [Our summer immersion program] ended up being virtual with a mixed rate of live and asynchronous instruction, small group work and project-based learning. We were blown away by the data that showed that this pivot was so important for our community: our flagship summer immersion program saw a 200% increase in enrollment and in doing this work, we also reached more students from poor and rural parts of the country, which was so important to us. We also had to think about our facilitators, the folks who actually run our clubs, which is a big part of how we grow and scale as an organization. We learned so much from this experience and even though we know that there are a few things that can be replaced with in-person learning, we also learned a great deal about how to support students and thrive under more flexible and virtual learning environments. And so, we aren't reverting right back to an in-person model. Instead, we are taking lessons learned and offering a hybrid of virtual and in-person. Additionally, we decided to jump into workforce programming, where we piloted our hiring summit and had thousands of students participate and gain access to top companies, as well as our work prep internship program. This was critical because these are young women who are the embodiment of resilience and bravery, with qualities that these companies desperately want to have represented in their workforce. Hence, the kind of programming that we designed and piloted allowed our young women to gain access to these top companies who might not have gone into contact with them, which broadens the conversation around who belongs in the tech industry.
This summer Girls Who Code has returned to offering training partnerships with companies, namely with Raytheon technologies' Pilot Leadership Academy for STEM college students. Would you mind speaking a bit more on this program?
Much of Leadership Academy is about making sure that we create pathways into tech for our students. In this program, it's 100 students from 85 universities majoring in everything from computer science to applied mathematics. Much of it is exposing them to challenges and barriers that they're going to see in tech. This is our inaugural pilot, where they're going to get a chance to be a part of sessions and events and projects and they'll talk to folks about career trajectory. What's really important to us, which is central to everything we do, is a deep commitment to equity and grounding. We have been trying to expose our students to the top companies where they're going to go in and become leaders. Our hiring summit, as well as our work program, partner with top companies and especially with their tech divisions, to ensure that these students gain exposure to things that are going to get their feet wet and meet other female leaders in particular. 
Given Raytheon as a huge leader in the tech industry, but also having a controversial profile as a weapons manufacturer, doesn't this partnership conflict with Girls Who Code's ethical aims?
I would say that all girls always have agency and they certainly, in all of their learning and all of their gathering, have the wherewithal to make those decisions. We partner with many companies with different missions and different areas of focus, and our responsibility is making sure that we support all of our students. And they're going to have different perspectives around this, but we give them the learning opportunities and pathways so that they can join tech and the workforce in the ways that they choose and see fit, and we welcome all that comes with that discussion. 
What can be anticipated in the future of Girls Who Code?
We have a lot of work to do. We built an incredible pipeline, but it doesn't end there. We see the inequities that still define the tech industry and we are deeply committed to continuing to build that pipeline, and ensuring that more and more students have the opportunity to go into coding, especially the most marginalized students. And so we continue to have a laser-like focus on our most marginalized students who are typically left behind, which is the foundation of what we do: sisterhood, collaboration and building community.