Procurement
Interview: Conquering procurement reform
A discussion with Jennifer Geiling, former executive director of the Nonprofit Resiliency Committee formed in 2016 by Mayor Bill de Blasio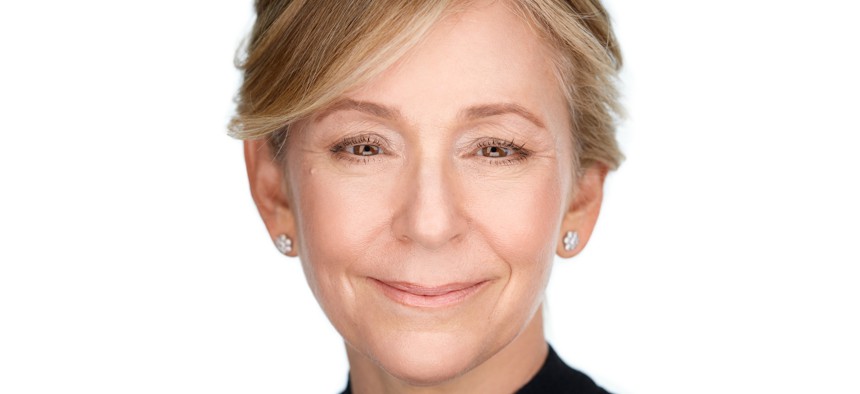 Jennifer Geiling has had a long and varied career. She started in corporate law before establishing a nonprofit that creates access to social networks and expands community inclusion for adults with developmental disabilities. Like so many in social services, that decision was grounded in a personal story and the pursuit of greater equity and inclusion. 
Over the past twenty years, Jennifer has served as a nonprofit and foundation executive director, led systemic change for the City of New York, and served as the CEO of a settlement house that has supported residents of East Harlem for 125 years. She was recently named president of 1digit, a management consulting firm that focuses on operational transformation, strategic initiatives and government relations. Leveraging 1digit's expertise in building organizations and systems, she is working to expand its partnerships with nonprofits and government to design and re-engineer business operations to deliver effective solutions with lasting impact. 
New York Nonprofit Media recently caught up with Geiling, former executive director of the Nonprofit Resiliency Committee formed in 2016 by Mayor Bill de Blasio, about why procurement reform is hard, the achievements she is most proud of, and what she is up to next.
Please talk about your role with New York City.
I spent nearly six years with MOCS focused on making it easier to do business with the City of New York. At MOCS, I led the Mayor's Nonprofit Resiliency Committee, a collective tasked with enhancing the business relationship between the city and human services providers. Working with more than 100 nonprofit executives and in partnership with City Hall, OMB, the Law Department, 40 city agencies, DOE, and MOCS leadership, we redesigned the city's infrastructure to enhance cash flow, create transparency through technology innovation and streamline business practices by creating standardization. 
Procurement reform seems like a never-ending task. I feel like there are periods of progress followed by backsliding.
I can understand that feeling – there is a lot of work to be done. When I was at MOCS we made improvements that are still in place and make a big difference for nonprofits. For example, we established the 25% annual advance on human services contracts, funded indirect cost rates, and created a single set of financial policies applicable to all human services contracts through the "Cost Manual." We also passed legislation and developed outreach programs for MWBEs to grow their businesses through city contracting. Key to all this work was the design and roll-out of digital procurement through PASSPort.
A highlight of my tenure was drafting the legislation that made the NRC permanent through the Mayor's Office of Nonprofit Services, which is now led by Karen Ford. The office is kicking off several initiatives to maintain advancements already made and pave the way for more accomplishments.
What was your greatest frustration? 
One frustration is the continued discourse around the status of nonprofits as businesses. On one hand, they are government contractors who should be treated as partners, but they can be perceived as merely a service delivery arm of the government. The reality is that government can be ambivalent as to their status, leaving nonprofit executives in a gray area that creates uncertainty and inhibits their ability to lead.
Ultimately, health and human service nonprofits are big business. New York City providers manage billions of dollars in government revenue, hundreds of thousands of residents are employed by provider organizations and millions of children, adults and families rely on uninterrupted, effective services every day. While we have made steps towards reforming the city's contracting relationship to reflect this reality; there is much more to be done. 
Why is procurement reform so hard? Why doesn't the city just fix the problem? 
Government contracting is complicated all over the country, especially in human services. No jurisdiction has figured it out. Running an organization that relies so heavily on government funding, as SeaChange reports have highlighted, requires an understanding of how government works and how to make government work for your organization.
A core challenge nonprofits face in their government relations is the lack of standardization and uniformity across, and even within, city agencies. While there are various underlying reasons for this, understanding these nuances can make the difference between a successful relationship and one that creates frustration and greater risks. In today's environment, having staff with government contracting expertise is critical, but a sustainable and equitable future will require a more standardized, predictable system. 
What advice would you give nonprofits?
Nonprofit executives must understand their contracts, understand public financing of their contracts and build strong relationships with agencies where they have contracts. Providers should cultivate internal expertise on how the wheels of government turn and how to make their contracts work for their businesses and community needs.  
What about for funders?
When we designed the indirect cost rate initiative and standardized human services financial management practices, we aligned with the federal guidance to unify funding practices. I urge funders to consider the same to ease administrative burdens for providers, shift more resources to community programming and enable greater transparency. New York City has an established model that can be replicated nationally.
If funders and advocates want to drive procurement reform, it often requires jumping into the trenches – shoulder to shoulder with the city, identifying a single issue to dig into deeply and persisting until a solution is identified and implemented. Rome wasn't built in a day – you can't do everything at once – it will take discipline and partnership to reform the largest contracting system in the United States – and make it stick.
And for the city?
I hope to see updates to budgeting and invoicing in connection with the migration from Accelerator to PASSPort and adoption of a risk-based, data-informed approach to contract audits. Discretionary contracting is also ripe for reform. It would be an incredible accomplishment and a project that will require an amazing collaboration between City Council, the administration and the comptroller's office – it would be an exciting and meaningful change.
Finally, I dream that when new programs are designed, agencies focus not only on the funding amount and the services to be provided, but also the procurement strategy including vendor outreach and the contracting process. (We created a template that agencies can use to identify the quickest time frame for implementation given the procurement laws and account for provider input in design.)
Are you optimistic about the future?
Always! There are many bright spots across the city – programmatically in areas like the New York City Cabinet for Older New Yorkers and operationally like the upcoming migration from Accelerator to PASSPort. I look forward to contributing to the future growth and advancement of New Yorkers.