Interviews & Profiles
Building a legacy of sports and love for community
An interview with Danielle Madden-Buck, executive director of America SCORES New York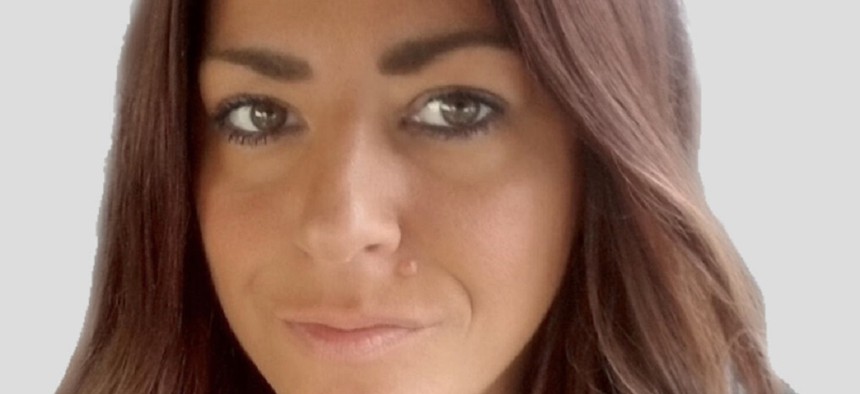 Hailing from Canarsie, Brooklyn, Danielle Madden-Buck always treasured community and being able to play sports. Encouraged by her father since she was a kid, she has given back by working with young people, most recently in her current role as executive director of America SCORES New York. 
Madden-Buck worked as a history teacher in Brooklyn for 13 years, creating unconventional activities with young people and defying the norm to ensure they received the highest quality of education. In the nonprofit youth development world, she has worked in management roles at organizations such as the Sports and Arts in Schools Foundation and the YMCA. She joined America SCORES NY about nine months ago after serving as interim executive director for the Police Athletic League. 
New York Nonprofit Media sat down with Madden-Buck to speak about her passion for youth development and sports, the role the Police Athletic League played in her leadership development and how social justice is incorporated into everyday programming at America SCORES. 
The following interview has been edited for length and clarity.
You were a teacher in Brooklyn for 13 years. Tell me about that. What were the challenges you faced and how did you work to overcome them? And what was the best part about being a history and law teacher? 
I went to school and played sports at Brooklyn College, I was very involved in the college. But when I went school, I studied history. I'm a history major. I loved history and had a passion for history. What I always used to do when I was a child was, I used to sit in my playroom and pretend to put my dolls in front of me and pretend that I was a teacher. I kind of always wanted to be a teacher and always liked interacting, especially with people that were younger, and really help them. When I graduated college, my first teaching job was teaching history, 9th and 12th grade in Brooklyn. I had some temporary classes, but I taught social studies, I taught law, and a couple of other elective courses while I was there. And while I was at the high school, I was the girls varsity soccer coach and the girls varsity basketball coach for seven years where we won a championship. 
I think some of the the, some of the initial things that were difficult to overcome when starting teaching is really classroom management. Really being able to really teach the youth is important. Earning their respect is something that's difficult, and that's something that you learn over time. My first three years it was just really figuring myself out as a teacher and understanding my students and understanding how I can give them information that is going to help them pass exams. What I learned to do was really learn each student. I can remember where students sat to this day. And it was just because I was able to build relationships with those students. So I think that was one of the most difficult things. And I think another difficult thing was being a different teacher at the time, I did a lot of hands on learning, which back then was not promoted. I was a fun teacher because I had them doing a lot of tactile activities. I engaged them with visual learning, auditory learning, I used different things to captivate different audiences. I would say that that was difficult, and it was also difficult when I went outside the box and taught things that weren't being ordinarily being taught. If I was teaching my New York history elective class, which I created the curriculum for, I did focus on the influence of slavery in New York City and how it built the economy. So these are things that were kind of outside of the box and weren't really expected during that time.
What influenced your decision to transfer back into the nonprofit youth development world after teaching? 
I started my career in the nonprofit youth development world, working after school at a local school. When I was in college, I worked as a supervisor for the YMCA my junior and senior year. When I went into teaching, I loved the field, I loved making a difference and I actually thought I was going to retire teaching, that was something that I really thought about. Then I actually had a family situation that required me to be able to leave in the middle of the day. I decided I need to figure out what I was going to do. I needed a nine to five job where if I have to take a day off, it's okay to take a day off. Whereas teaching, you're not able to. You're on the clock 24/7. When you're teaching, you're working all night long writing, grading papers, checking exams, and I actually just sat down and asked, 'What can I do that I can still work with kids and do what I love and what would be the ideal thing?' And I thought it was when I was coaching after school programs that I felt enjoyment. I said, 'Maybe I'll go into the youth development field, I can still make a difference. I can still do what I love.'
How did your time at PAL prepare you for America SCORES?
My time at the Police Athletic League was a great experience. I worked with so many great professionals that taught me things that I may not have known or that I was just not familiar with. I was able to also build so many great relationships, whether it was professional sports teams, or the Special Narcotics prosecutor's office, there were just so many relationships where I was able to meet so many people that care about the community and make a difference in the community. So it was a really great experience there. 
Speaking of the pandemic, that was also around the time where America was undergoing a racial reckoning. How important is it to you to advance racial equity in your programming and how do you make it an everyday practice in your programming? 
When I was first interviewing for the position over at America SCORES New York, that was the first thing I noticed: they had a stance on social justice and really wanted to promote social justice and equity within their programs itself. Now that I'm here at America scores, I see the everything that we do, we focus on social justice in our curriculum and in our everyday work. 
We focus on everything, not only soccer, but we have a poetry component, and we also have a civic engagement component. Our civic engagement component is where we really focus on social justice. That means learning about your community, learning about the resources that are within your understanding, what does it mean to have resources and need resources and where can you get them from? In addition to that, our poetry curriculum focuses on self expression. Many of our youth talk about things that they go through in their community, in their lives, and are able to express it. When they perform at our poetry slam, there are other kids out there that are going through the same struggles. One of the other things that I actually did when I came to America SCORES was make sure that our curriculum is aligned with the national guidelines for justice. Similar to a core curriculum for schools, there is a national standards for social justice. We make all of our curriculum, including our sports curriculum, aligned to that. That way, kids understand fair play, kids understand the differences between different people in the community and different people that they're playing sports with. That's really something that's important to me because I grew up in Canarsie. I grew up playing basketball in Brownsville, East New York. Many times there were differences in resources within the community, and that's something that I've really focused on. Youth in all communities should have the same resources, same opportunities, where the the playing field is leveled, where there is an opportunity to go to college and there is an opportunity to get good jobs. That's really on my radar.
America SCORES is a very unique model – with soccer being the way to ensure young people are active physically and poetry being the way to ensure young people are using their creative minds. What excites you about this position and what do you hope to accomplish in your time at America SCORES?
What excites me about this position is the academic portion of poetry, where our youth are learning self expression, but also reinforce literacy skills. People have to learn how to speak, they have to learn how to get up in front of a crowd and give a speech. And we're giving you confidence, we're helping you get that confidence to get up there and speak in front of a crowd and express yourself. What excites me is also the soccer, it's really seeing our young people out there playing soccer, learning the sport, getting confidence, some of our youth have never played before and this is their first time playing. We have both boys and girls playing. 
I stopped at one of the girls practices and I asked one of the girls, 'Hey, are you going to be playing in high school?' She was in seventh or eighth grade. She said, 'I don't know.' So I said, 'Well, you're going to try out for your team.' and she replied 'Do I have to try out? I'm scared, I don't want to try out.' I said, 'You better try out, you're really good' and her face lit up. To me that really excited me to see that. After speaking to her, she was really excited about trying out and to see the excitement in her face and the confidence that was built, that really excites me. We're very involved in having partnerships with many different store owners, companies, government entities, and the community itself and seeing that our youth are able to engage with different people in the community is something that definitely excites me. It's one of those organizations that has everything in one. We have the academics, we have the sports, and we also have the partnerships and the civic engagement. Just seeing the opportunities that the youth have, and the possibilities of even expanding our organization into other boroughs eventually, that's what excites me.