Interviews & Profiles
Nonprofit ESL program serving New Yorkers for more than half a century seeks financial help to continue
HANAC Director of Programs and Development Andrea Jerves spoke to New York Nonprofit Media about the services the organization is trying to save.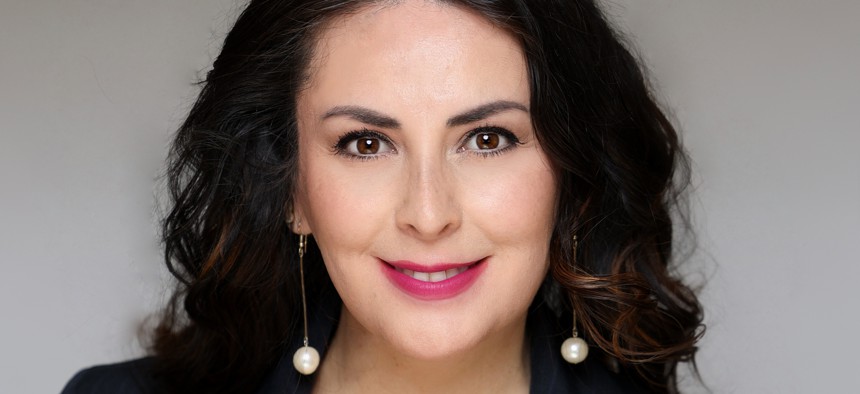 HANAC, the Hellenic American Neighborhood Action Committee, is a nonprofit started in 1972 to serve the Greek community of Astoria, Queens. Now working citywide, the organization provides social services, including afterschool programs, assistance with paperwork for seniors and an English as a second language program for adults.
Thousands of migrants have gone through the ESL program, which provides instruction on various levels of English and teaches oral and written language skills. However, due to a need for more funding, HANAC now says it may be forced to end the program. While it has applied for city and state grant funding, the organization also is turning to every day New Yorkers for help, making an appeal for donations to avoid seeing the program shut down.
New York Nonprofit Media spoke with Andrea Jerves, the director of programs and development at HANAC, to discuss the ESL program and their call for assistance. 
Please provide some background on the HANAC ESL class.
We call the ESL class the Adult Literacy Program. It was founded in 1972. George and Evangeline Douris discovered that in their community there was a lack of services for Greek immigrants to learn english. So they started the program 51 years ago. Currently, the program provides six different levels of instruction, from beginner to advanced to teach the English language. We have registration going on now, and the next class will start in September.
How many students are usually enrolled in the ESL program?
Usually, we have from 15 to 20 classes a year, and the average number of students per classroom are between 25 to 35 students per classroom. Throughout the program's history, we have provided services to over 30,000 people.
Where are the people enrolled in the ESL classes coming from now?
Most of the students are immigrants from various countries around the world. Many of our students have different first languages including Spanish and Mandarin. Now, with a new wave of immigrants coming from South America, we have a lot of students that are coming from that group. Most are adults who want to start their careers and parents who want to learn to understand their kids, and the kid's doctors and teachers. Our students are regular people whose first language is not English. This program is very essential for the communities. There is a huge need to keep the program alive.
Speaking of it being a need for the community, can you talk more about the impact the ESL program has had? 
Over the last 51 years, we have provided services to over 30,000 students. For those students, the impact has been major. It's life changing. They start not knowing the0ir surroundings, the environment, the culture, and they become successful professionals.
Is the HANAC program calling for assistance now because of the recent wave of asylum-seekers that are in New York City?
HANAC has persevered in its mission and continued to thrive as a positive force in the community for 51 years, despite changing demographics and shifting government priorities. We are asking for assistance so that we can continue to provide a high level of support and meet the needs of all of our communities, which are constantly changing and evolving.
From my understanding, you're trying to save the program right now. So what are some of the ongoing efforts that you're doing to try and save the program?
HANAC has applied for different city and state grants. We are doing some public facing advocacy. But overall we need the support from the New York residents in donations so they can visit our website  and donate to the program. It is essential that the community understands that the program is essential and we need to receive donations.
If New Yorkers want to reach out to HANAC to help, what should they do?
They can go directly to our website and donate or contact our office. The people learning the language aren't the only people affected by our program. Overall we affect New York City because our students become contributors to society and promote the economy overall.