NYN Media Insights Podcast: Best Practices for Recruiting and Retaining Millennial Board Members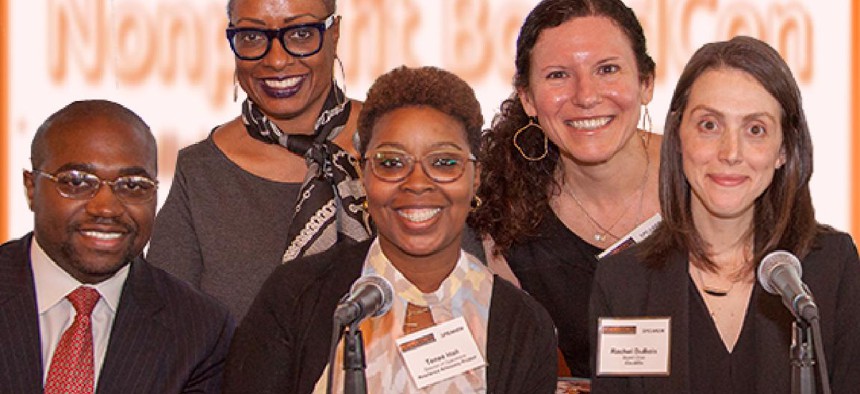 On Jan. 24, 2018, NYN Media convened an expert panel for BoardCon 2018 on an issue facing every nonprofit – big or small – how to retain and recruit millennial board members. Millennials are the largest generation of Americans now and they have their own quirks compared to those before and after. This is the generation after all that saw the 20th Century turn into the digital age. Just as social media provides a forum for individuals to express themselves, the conversation you will hear centers on how Baby Boomers and Generation X can best make space for members of a generation who have their own sense of personal investment in nonprofits
Jennifer Ratner, board chair at Friends of the East River Esplanade moderates the panel which also includes Roy Paul, executive director at Cents Ability Inc., Rachel DuBois board chair at iCouldBe, Jacqueline Lennertz, senior compliance specialist at TriNet, and Tenee Hall, director of operations at Resilience Advocacy Project.
New York Nonprofit Media regularly interviews nonprofit leaders to discuss their professional experience, lessons learned, perspectives on the industry and more. To recommend a candidate, contact reporter Zach Williams at zwilliams@nynmedia.com.    
If you don't see our podcast on iTunes, it should appear once you subscribe to the NYN Media Insights channel. You can also listen to our podcast via the embedded player above, using Stitcher on your web browser, or via your podcast app on iPhone and Android. Search for NYN Media Insights.