The latest from The Fortune Society ... Operation Backpack ... MMA fighter Justin Willis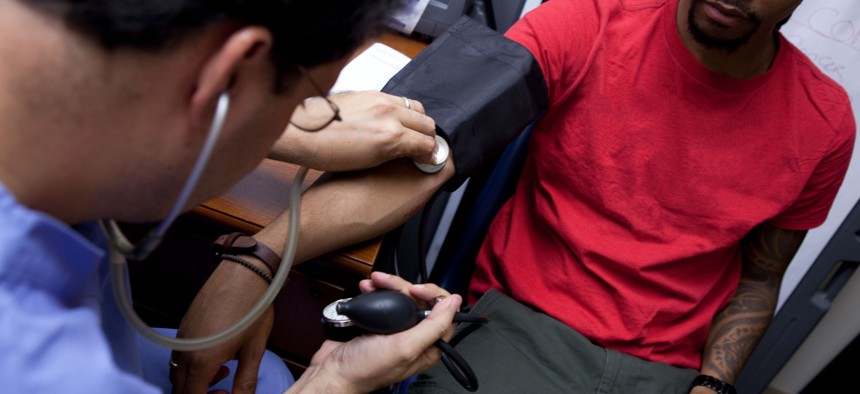 NYN Media hosted the fourth annual Nonprofit OpCon on June 13. The event brought more than 100 nonprofit folks to Manhattan to discuss a variety of topics related to nonprofit operations. Here is a run-down of who led the discussions. This Twitter moment shows what went down at the event and what attendees learned.
It's going down ... and it could change how you look at #NewYork #Nonprofits in the future ... This is the⚡️ 2018 New York Nonprofit Media OpConhttps://t.co/C1dLe31eq1

— NYN Media (@NYN_media) June 13, 2018
Social services agency The Bridge raised more than $620,000 at a June 5 gala in Manhattan. More than 400 people attend the event, which was emceed by radio personality Pat Carroll, according to a press release.
Mixed Martial Arts fighter Justin Willis opened up about his experience in foster care in a recent appearance on the MMA Hour – and how he feels a need to raise awareness of how the system works in practice.
The heavyweight fighter credits his recent fighting success – including an ongoing seven-fight winning streak – to the experiences he overcame as  foster care child in Oakland, Calif. This included time at a treatment center where staff members pitted him in fights against other children as young at 10 years old, SB Nation reports.
"It created what I am today and that's a monster when it comes to getting in that cage."
He added that the relationship between foster kids and foster parents in his experience resulted in an ineffectual type of co-dependency.
"That person shouldn't be depending on you to eat, to pay their gas, to put their kids through college…to essentially live."
The Chinese-American Planning Council gave its own take on the New York City budget deal, reached by Mayor Bill de Blasio and Council Speaker Corey Johnson earlier this week. Executive Director Wayne Ho gave his take in a statement that listed the good and the bad from the perspective of the nonprofit organization, which provides a variety of social services to people across the city.
"We are delighted that the Mayor and City Council restored and baselined many initiatives," he said in the statement. "But we are disappointed that critical investments for human services providers and salary parity for early childhood education teachers were not included in the budget."
The good:
$106 million in Fair Fares funding to provide half-price MetroCards to New Yorkers living below the poverty line
$14 million for COMPASS elementary after-school programs, including $8 million in baselined funding
$12 million in funding for adult literacy programs, including $8 million in baselined funding
$5 million for the Communities of Color Nonprofit Stabilization Fund
Nearly $6 million in new funding for programs and initiatives that support older adults, including: Health Aging, Senior Centers for Immigrant Populations, Support Our Seniors and Naturally Occurring Retirement Communities, Geriatric Mental Health Initiative
The okay:
$15 million for 22,000 middle school students to attend SONYC summer camp, out of 34,000 slots recommended
$10.3 million for 5,000 additional Summer Youth Employment Program slots and minimum wage increases, out of 10,000 slots recommended.
… and then the bad in the budget:
No $200 million in funding to address chronic underfunding in the nonprofit human services sector
No funding for community based early childhood teachers' salary parity, who do the same jobs with the same qualifications as their DOE counterparts but earn significantly less.
While it appears that nonprofits will have to wait until next year to secure more funding. A June 21 City Council hearing will discuss how city contracts are affecting the nonprofit sector. A final city budget must be formally passed and signed by Mayor Bill de Blasio by the end of the month.
The Fortune Society has received a $487,000 grant from OneCity Health, according to a press release. The money will allow the nonprofit to connect people released from Rikers with primary health care and holistic support services in their communities. The program focused on chronically ill, Medicaid eligible adults suffering from opioid addiction.
"Fortune's Connections to Care program will provide these underserved New Yorkers with critically needed care – a safety net that will save lives," JoAnne Page, president of The Fortune Society, said in the press release. "Fortune is deeply grateful to the de Blasio administration, OneCity Health and NYC Health + Hospitals for believing in our program and for funding it so generously."
Organizations got a crash course in Operation Backpack at a June 7 event in Manhattan, according to a press release. The event, held at The Plaza, aimed to show people how the program works, including how to fundraise, rally employees to the cause and collect the right type of supplies to benefit children living in city homeless or domestic violence shelters.
Steven Banks, commissioner of the New York City Department of Social Services and Joslyn Carter, Department of Homeless Services Administrator attended the event. Operation Backpack, an initiative of Volunteers of America-Greater New York is now in its 15th years. It filled 18,000 backpacks last year with supplies like notebooks, pens, dictionaries and USB drives, according to the press release.
Send your takes on the city budget, and other press releases, photos, and word of your latest happenings to reporter Zach Williams at zwilliams@nynmedia.com.