The latest from CaringKind ... Administration for Children's Services ... Project Destined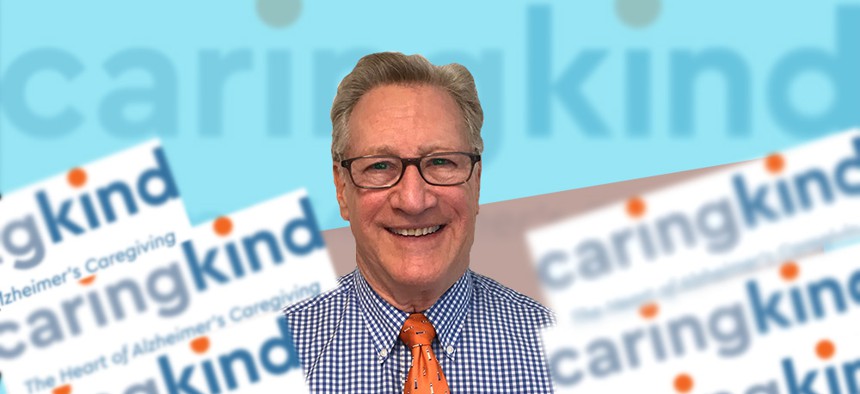 A pilot program in the Bronx backed by Alex Rodriguez and Jennifer Lopez aims to turn teens into real estate professionals. That's the goal of the nonprofit Project Destined, which first launched in Detroit in Sept. 2016, am New York reports. The teens assessed properties in Times Square and Midtown last month to get some first-hand experience of the real estate industry and professional standards. Then they had to give a presentation to a panel on properties commercial potential.
A total of 34 students will be part of the program over the summer, with a boot camp scheduled for September and monthly meeting through the spring, according to am New York.
"When we go to these schools, we don't say, 'Come join a real estate program … "What we do is we tell kids, you know what, whether you're a doctor or a nurse or a schoolteacher, you know, real estate is going to be a part of your life," co-founder Cedric Bobo said to the paper.
The New York City Administration for Children's Services has awarded four new contracts for nonprofits providing non-secure placement services for juvenile offenders. A $7.46 million contract will go to SCO Family of Services, according to the City Record. The Children's Village meanwhile has three new contracts, one for $2.64 million, another for $9.93 million, and a third for $9.83 million.
Acacia Network Housing received a four-year, $11.91 million contract from the city Department of Social Services/Human Resources Administration. The money will fund "stand alone transitional residence for families," according to the City Record.
There is a new president at CaringKind, an organization that specializes in care for people with Alzheimer's and dementia. Jed Levine will succeed as president and CEO Lou-Ellen Barkan, who retired after 14 years leading the New York City-based organization.
Levine has worked at the nonprofit since 1990, most recently as executive vice president overseeing programs and services, according to a July 11 press release. Barkan will remain at CaringKind on a part-time basis to oversee the leadership transition. Levine also teaches at Columbia Mailman School of Public Health and at Hunter College School of the Health Professions.
He also does public service through appointments to the New York State Coordinating Council for Services Related to Alzheimer's and Other Dementias, Senator Gillibrand's Working Group on Aging and to the Age-Friendly New York Commission at the New York Academy of Medicine, according to the press release.
The Brownsville Community Culinary Center is showing yong people in the Brooklyn neighborhood how to get cooking. A 40-week apprenticeship program is provinding the first table-service restaurant in decades in the historically-underserved area, Voices of New York reports via The Bridge. The program offers experience with food-service partners as well as hands-on training at the center's eatery and bakery, with a specialty in food inspired by the African Diaspora. 
 "It was important that we didn't try to impose a grand solution to the community without its consent ... create a way for people to find their own path," co-founder Lucas Denton told The Bridge.
Breaking Ground made good on its name on July 10. The new La Central facility in the Bronx will provide 992 units of mixed income housing, which includes 160 units of new supporting housing for formerly homeless and low income New Yorkers, according to a press release.  Here's a snapshot from it's "topping off" ceremony:
Thanks to all who joined us at #LaCentral this morning to celebrate the topping off, now more than 50% complete! We're proud to be creating 160 units of #supportivehousing in the South Bronx. #WeAreBreakingGround pic.twitter.com/VMYENyLCqp

— Breaking Ground (@BrGround) July 10, 2018
The Andy Warhol Foundation for the Visual Arts has announced $3.6 million in grants. A total of 42 organizations will receive money for scholarly exhibitions, publications, and visual arts programming, according to a July 10 press release. Individual grants range from $35,000 to $120,000, selected from an applicant pool of 224 nonprofits.
The winners include these New York organizations:
Art in General, Brooklyn, NY, $100,000 (over 2 years)

Artists Space, New York, NY, $100,000 (over 2 years)

International Studio & Curatorial Program, Brooklyn, NY, $80,000 (over 2 years)

Maysles Documentary Center, New York, NY, $50,000 (over 2 years)

Recess, Brooklyn, NY, $100,000 (over 2 years)

Women's Studio Workshop, Rosendale, NY, $100,000 (over 2 years)

New Museum, New York, NY, Sarah Lucas exhibition, $100,000

Whitney Museum of American Art, New York, NY, Rachel Harrison exhibition, $100,000

The Miriam & Ira D. Wallach Art Gallery, Columbia University, New York, NY, "Waiting for Omar Gatlato: A Survey of Algerian Contemporary Art" exhibition, $60,000
Send your press releases, photos, and word of your latest happenings to reporter Zach Williams at zwilliams@nynmedia.com.