The latest from Samaritan Daytop Village ... NYC contracts ... Administration for Children's Services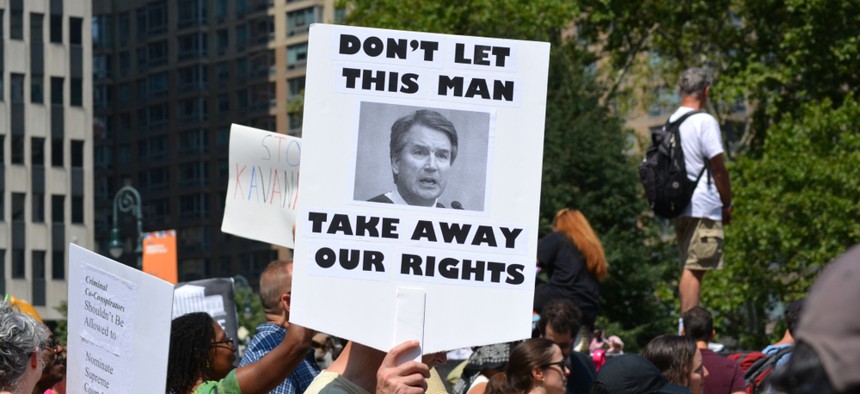 Stephanie Gendell is the new associate commissioner for intergovernmental and interagency affairs at the New York City Administration for Children's Services. She most recently worked as the associate executive director for policy and advocacy at the Citizens' Committee for Children of New York. "While at CCC, she played a key role in several successful legislative campaigns – helping pass Raise the Age legislation, creating a citywide task force on foster care, securing funding for after-school and child-care programs, and much more," reads a Sept. 21 ACS press release. In her new role, she will oversee legislative and policy efforts with local, state and federal governments and other city agencies.
Safe Horizon has received a big donation from the game show "Family Feud." Actress and country music singer Jana Kramer appeared with her family on a celebrity edition of the the show on Sunday, Sept. 23. The appearance netted $20,000 for the organization, which helps victims of domestic violence. Kramer, who served as the ambassador for the #PutTheNailinIt campaign to end domestic violence in 2016, has spoken about her own experience with domestic violence before, according to a press release from the New York City-based organization.
Samaritan Daytop Village has won a $3.78 million contact with the New York City Department of Social Services/Human Resources Administration. The money will fund housing and shelter services at Anthony Avenue Adult Family Shelter, according to the City Record.
Alexandra Webb is a new senior vice president at Service Program for Older People. A Sept. 16 email from the nonprofit states that Webb will be responsible for the "Personalized Recovery Oriented Services" program at the New York City-based organization. Webb had served as the assistant director for PROS since 2016.
As Supreme Court nominee Brett Kavanaugh faces another allegation of sexual misconduct, nonprofits and other supporters of survivors of sexual assault are getting ready to rally. They will gather today at 11 a.m. in front of New York City City Hall.
We'll be standing in solidarity with our grantee partners for survivors of sexual assault. Join us tomorrow at 11am on the steps of City Hall for a rally. #nycstandswithsurvivors https://t.co/x5cGNnvOHt
— NYWomen's Foundation (@NYWomensFdn) September 24, 2018
We want to share news about an important event on the steps of City Hall on Monday, 9/24 at 11:00 a.m. Join survivors of sexual assault as they stand up, speak up, and demand action. #EndGBV #NYCStandsWithSurvivors pic.twitter.com/lPGt0qSw16

— Women's City Club (@WomenCityClubNY) September 23, 2018
The Commission will join @iHollaback, @YWCABrooklyn, @GGENYC, dozens of advocacy organizations, City & elected officials & hundreds of NYers at rally on Monday, 11:00am on the steps of City Hall to support sexual assault survivors. Join us! Details below. #NYCStandsWithSurvivors pic.twitter.com/Ay8KstJ5m5

— NYC Human Rights (@NYCCHR) September 22, 2018