The arguments against attaching work requirements to social services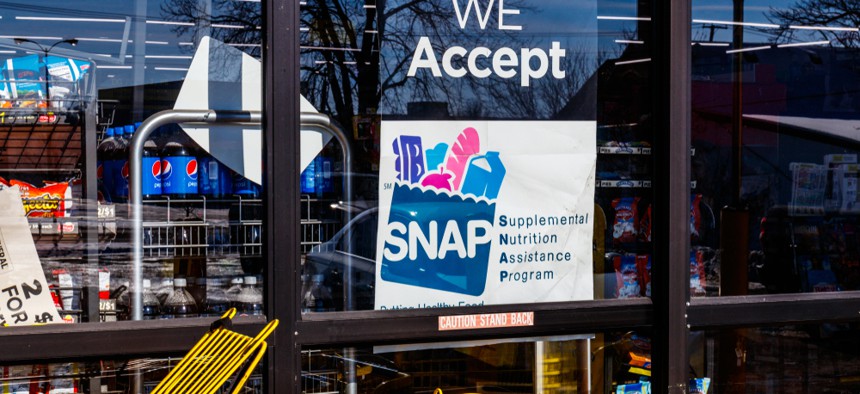 The New York Community Trust has announced $4.8 million in grants. A total of 46 projects will address gun violence, transportation, health care, the environment, and poverty and other issues in local communities, according to an April 8 press release. Here are a few highlights, taken more or less verbatim from the press release:
Safe Horizon won $100,000 to design a less restrictive "open shelter" for domestic violence survivors and their families.

FPWA got $125,000 to develop an interactive online database tracking federal funds to City agencies for local programs and services.

Center on Budget and Policy Priorities received $150,000 to monitor and address the impact of federal policy and budget changes on low-income New Yorkers. Previous grants protected SNAP from federal budget cuts.

Services and Advocacy for GLBT Elders got $200,000 to open two new affordable housing developments for LGBTQ formerly homeless older adults.

Hope Program won $100,000 to help young adults living in public housing and youth shelters find jobs, open bank accounts, and learn how to save. It will also provide ongoing support to 70 alumni of the program to help them retain and advance in their jobs.
An April 8 New York City Council hearing examined home health aides. For those without time to watch a video of the hearing, there is this tweet from Tara Klein, policy analyst at United Neighborhood Houses, which gets to the real topic at hand:
Good morning! Today, @NYCCouncil is hearing about home health aides. @UNHNY is sharing info on NYS's 13-hour pay rule for 24-hour work. Unfair! We need to support workers and employers with State investment, and NYC can help! Thx @CM_MargaretChin @DianaAyalaNYC pic.twitter.com/UMuaHWU2mj

— Tara Klein (@TaraKleinTK) April 8, 2019
Dozens of people protested for medication-assisted addiction treatment in Albany on March 8. VOCAL-NY organized the event, which included a rally at the Legislative Office Building near the state Capitol, as well as a march on a Medicaid office. They demanded "universal access" to treatments such as buprenorphine and methadone and have three overriding demands, according to an April 8 press release.
Increased reimbursements from Medicaid for such treatments.

Fewer barriers to buprenorphine and methadone.

Medicaid funding for counseling services employing people with experiences with drug addiction.
After holding State Street for 20 min, protesters clear the road, vowing to return if their demand that Medicaid expand access to MAT isn't met. #EndOverdoseNY pic.twitter.com/mgJWkySL8x

— VOCAL-NY (@VOCALNewYork) April 8, 2019
Impact investing is beginning to make its mark in China. A blog post from The Rockefeller Institute examines the philanthropic environment emerging in China, which now has more billionaires than any other nation. There is an appetite to try new things for the right cause and "the Chinese government has also signaled increasing support for social impact investing, with a recent regulation change giving philanthropic organizations more flexibility to engage in charitable, for-profit investment activities," reads an analysis on the institute's website.
A new report argues against attaching work requirements to social services. There are three reasons why this is a bad idea, according to ideas 42, a New York City-based nonprofit research firm.
They dramatically increase the cognitive costs of participating in a program by imposing burdensome compliance demands.

They remove "slack" from the already complex lives of people living with low incomes.

They promote harmful narratives among program staff and administrators that disempower participants.
The report offers three takeaways on increasing labor force participation among low-income people, which in turn could lift them up to a point where they would need less and less assistance.
Expand effective employment and training programs that meet clients where they are.

Subsidize (or provide) child care and elder care.

Increase take-home pay.
"A key tenet of behavioral science is that context matters when people make decisions and, for those in poverty, the context is one of chronic scarcity – of resources, time, and attention," reads an analysis on the website of the Center on Budget and Policy Priorities. "People living in poverty often face one crisis after another, draining the mental resources needed to solve new problems and plan for the long term."