How school disciplinary policies push children into the school-to-prison pipeline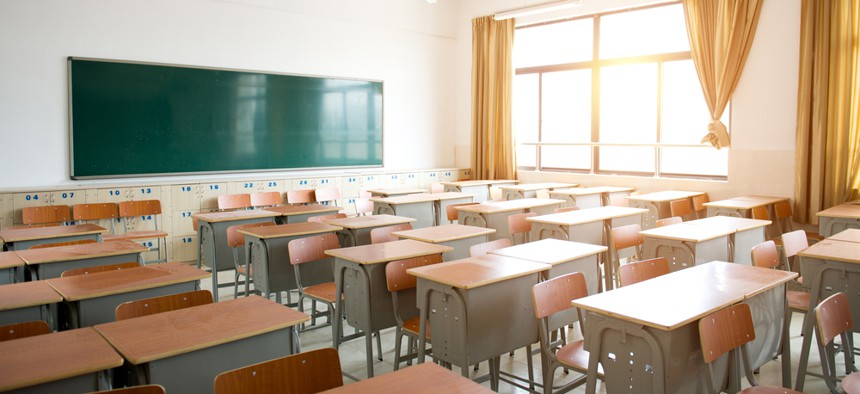 The state Senate has passed a bill that aims to allow homeless youth to receive public services. The bill will raise the maximum age that youth can remain in youth homeless shelters from 21 to 24. It needs to pass the Assembly today, the last scheduled day of this year's state legislative session, in order to go to the governor for his signature.
There is a new member of the board at Breaking Ground. Ann Tirschwell is taking on the position. She currently works as a "principal at Type A Projects, to its board of directors," according to a June 17 press release. She is also a co-founder of Civic Builders, a nonprofit development group that has helped create 15 buildings.
"Annie has devoted her career to civic-centric real estate development, creating assets that serve vulnerable New Yorkers and support the fabric of our neighborhoods," said Brenda Rosen, President and CEO of Breaking Ground. "Her wealth of experience in the public, corporate, and nonprofit sectors will help drive our plans to develop over 1,000 new units of supportive and affordable housing in the next five years."
The U.S. House of Representatives is taking a look today at repealing a new tax on nonprofit transportation benefits. This will happen at a 2:30 p.m. hearing at the Capitol held by the Oversight Subcommittee of the House Ways and Means Committee. The National Council of Nonprofits is among the organizations that plan to testify at the hearing, which will be livestreamed here.
"The testimony will demonstrate to the members of the subcommittee why they need to repeal the tax and why they must act now to ensure that no more dollars are diverted from missions to pay this unfair tax," reads a recent statement from the National Council of Nonprofits.
A new report examines how school disciplinary policies push children into the school-to-prison pipeline. Students in five of New York's largest cities (Albany, Buffalo, New York City, Rochester and Utica) face school suspensions, referrals by schools to law enforcement, and detention that limit their future opportunities, according to a report released this week by the advocacy group Alliance for Quality Education.
"This report demonstrates that a pattern of suspensions, law enforcement referrals and youth incarceration exists across the state," reads the report's introduction. "This pattern is focused on Black and Latinx youth, and in particular on Black youth."
Rising Ground has received a $4.96 million contract from the New York City Administration for Children's Services. The money will fund "intensive" preventive services, according to the City Record. The Department of Health and Mental Hygiene, meanwhile, is in the midst of a contracting blitz. This includes a $948,738 contract renewal for the Jericho Project to provide supportive housing. Lantern Community Services will provide mental health services on behalf of the department, per a $1.6 million contract renewal.
Four nonprofits are getting contracts to provide mental health services and supportive housing: Lower Eastside Service Center ($3.7 million), Services for The Underserved ($1.4 million), Institute for Community Living ($1.39 million) and St. Joseph's Hospital ($5.3 million).
The New York City Administration for Children's Services has released a new RFP for prevention services. The agency is seeking prospective vendors for two two categories of services, "Family Support" and "Therapeutic and Treatment Models," according to ACS. Contracts will run for three years, with potential for two renewals. Responses to are due on Aug. 8 at 2 p.m.  More information is here.
"In order to view the RFP and to be eligible to submit a proposal in response to this RFP, your organization must be pre-qualified by HHS Accelerator," a statement from the agency reads. "If you are not pre-qualified, please go to www.nyc.gov/hhsaccelerator and follow the instructions. If already pre-qualified, the same website will lead you to the RFP."