Nonprofits weigh in on plan to replace Rikers Jail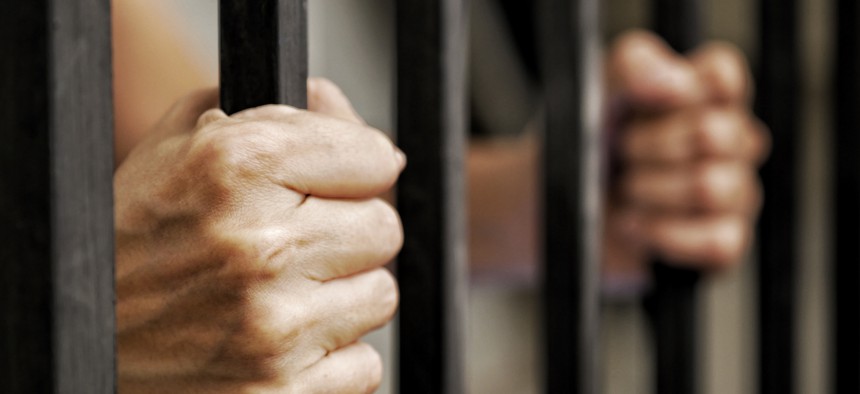 MDRC has a new president. Virginia Knox is no stranger to the nonprofit research organization: She currently serves as its vice president and has led its families and children policy area for 15 years. She has spearheaded numerous projects related to increasing assistance access for low-income parents, and holds a doctorate in public policy from Harvard University. Knox will take on the new role starting Oct. 15. 
Nonprofits weighed in on New York City's plan to replace Rikers Jail with borough-based jails. Four employees from the Fortune Society prepared testimony for yesterday's City Council hearing about the jails, calling for the proposal to move forward. Dyjuan Tatro, a board member and governmental affairs and advancement officer at the Bard Prison Initiative, explained how his time at Eastern Correctional Facility informed his support for the borough-based jails.
Several nonprofit leaders who are members of the Independent Commission on NYC Criminal Justice and Incarceration Reform recently reiterated their approval of the plan they helped kickstart, including: Stanley Richards with the Fortune Society; Herb Sturz with the Fedcap Group; Colvin Grannum, with the Bedford Stuyvesant Restoration Corporation; and Richard Aborn, with the Citizens Crime Commission. However, not all organizations have been fully on board with the plan. The Bronx Defenders recently walked back its endorsement to create borough-based jails, and some advocates continue to call for no additional new jails while also closing Rikers. 
Haven't seen this kind of turnout at #cityhall for a hearing in years. Seems like hundreds of people are here for @NYCCouncil first hearing on borough-based jails and closing #rikers pic.twitter.com/rns370VvHq

— Courtney Gross (@courtneycgross) September 5, 2019
American Foundation for Suicide Prevention awarded $6.2 million in grants. The 26 grants given focus on six areas of suicide research: neurobiological, psychosocial, genetic, treatment, community, and loss survivors. Researchers across the country received funding, as well one in Israel and another in Canada, with awards ranging from $29,989 to $1.4 million. 
The president and CEO of the National Human Services Assembly will retire in November. Lee Sherman has led the Washington, D.C.-based nonprofit association for three years. Under his tenure, the group launched a website for member organizations to track relevant national legislation and enhanced its discount group purchasing program. A nationwide search begins now for the next person to head the assembly, which represents a number of well-known organizations such as American Red Cross, Boy Scouts of America and United Way. 
The New York City Economic Development Corporation and Department of Cultural Affairs are looking for a nonprofit to design, construct and operate a new Immigrant Research and Performing Arts Center. They released a Request for Expressions of Interest for building the center in Northern Manhattan, as part of the Inwood NYC Action Plan passed by the city council last year. The city has dedicated $15 million to fund the creation of the facility, which would offer performing arts space, space for local arts and cultural groups, dressing rooms and classrooms. It would also include an area programmed by the New York Public Library for the public to access research materials related to the immigrant experience in New York City.
The Economic Development Corporation is hosting an information session on Sept. 16 for the proposals, which are due Dec. 19.